The Zodeq team was very excited to don our black tie finest last week, as we attended West Cheshire and North Wales Chamber of Commerce's Annual Ball and Recognition Awards.
Taking place on the centenary year of the WCNW Chamber, not to mention after 18 months of unprecedented challenges, the evening was an extra special opportunity for the local business community to get together and celebrate the past year's achievements.
The evening took place at the iconic Chester Racecourse in their Pavilion event space, with a drinks reception, three course meal, live entertainment, raffle, auction and, of course, the awards ceremony. With so many wonderful accomplishments from businesses throughout the region in the past year, the judges had a tough job in choosing their winners for each of the nine categories, including Young Person of the Year, Business Growth and Customer Excellence.
Zodeq once again sponsored the award for Start-Up Business of the Year, an accolade that we ourselves won in 2017. This time we were very proud to have the opportunity to present the award to Cyd Innovation Ltd, business consultants that specialise in driving growth in business through innovations in social and environmental improvements.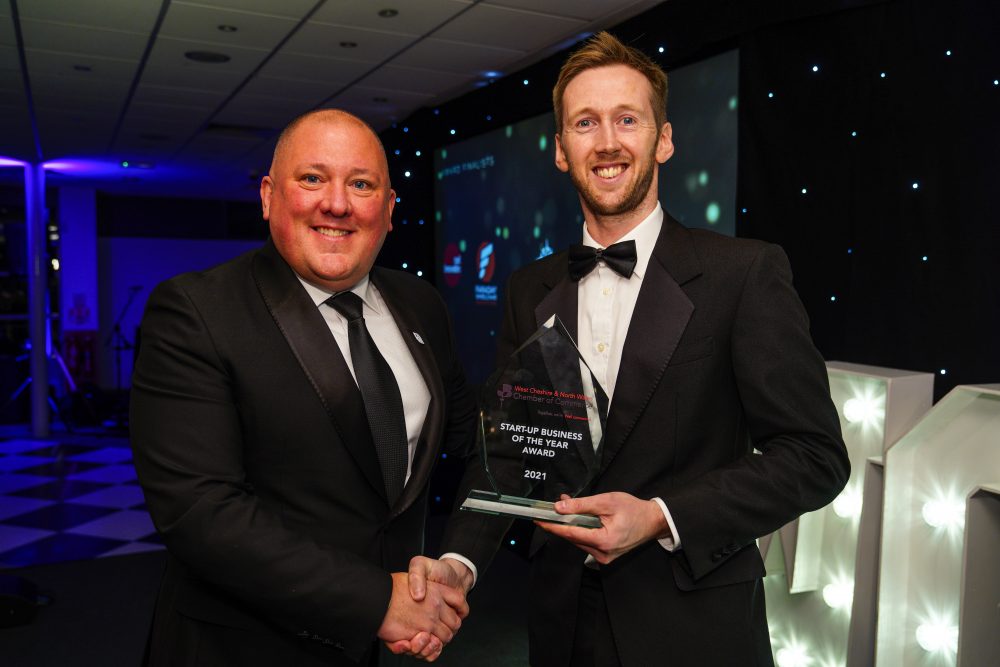 Speaking at the awards, Chamber Chief Executive, Debbie Bryce said:
"This evening's awards have been an opportunity for us to recognise and celebrate the great work and success of our members. The standard of the award entries was exceptional, and we would like to thank each and every one of our members who took the time to complete what was a record number of award nominations. As always, it was an extremely difficult job for the judges to decide who the winners should be, the finalists have achieved so much during what has been an extremely challenging and difficult period. Congratulations to our winners and thank you to all of our sponsors, your support makes nights like these possible!"
On behalf of the entire Zodeq team, we would like to say a huge congratulations to all nominees and winners at this year's awards! We look forward to seeing you all next year.