Last night, members of the Zodeq came together with a number of invited clients and contacts to celebrate one of the biggest nights in the recruitment calendar, the 2022 Recruiter Awards.
Held at the JW Marriott, Grosvenor House on Park Lane in London, we were treated to a drinks reception, delicious three-course meal, entertainment and, of course, the awards ceremony itself that recognised the many successes of the thriving recruitment industry over the past 12 months.
The evening was a fantastic opportunity for the Zodeq team and our clients to network with peers and learn more about recruitment agencies from across the UK, following what has been a record breaking year for the industry.
Not only did we attend, but we were also sponsors once again! This year, we sponsored the Best New Agency category, a fitting award for the Zodeq team who have spent the past few years working with recruitment start-ups to ensure they get off to the best possible start and supporting them through their growth.
We would like to say a huge congratulations to the winners of the Best New Agency award Nexus Search, it was a pleasure to present the award to the team last night!
And, of course, a big well done to the other nominees:
Copello Global
Hayes & Partners
Impel Talent
Leonid Group
Parker Jones Group
Sixty Eight People
On behalf of the entire Zodeq team we would like to say a big thank you to those that joined us and truly made it a night to remember. Here's to the next 12 months of recruitment success! 🥂
With six wonderful years under our belt, the team at Zodeq celebrated in style with an Away Day at the beautiful Carden Park.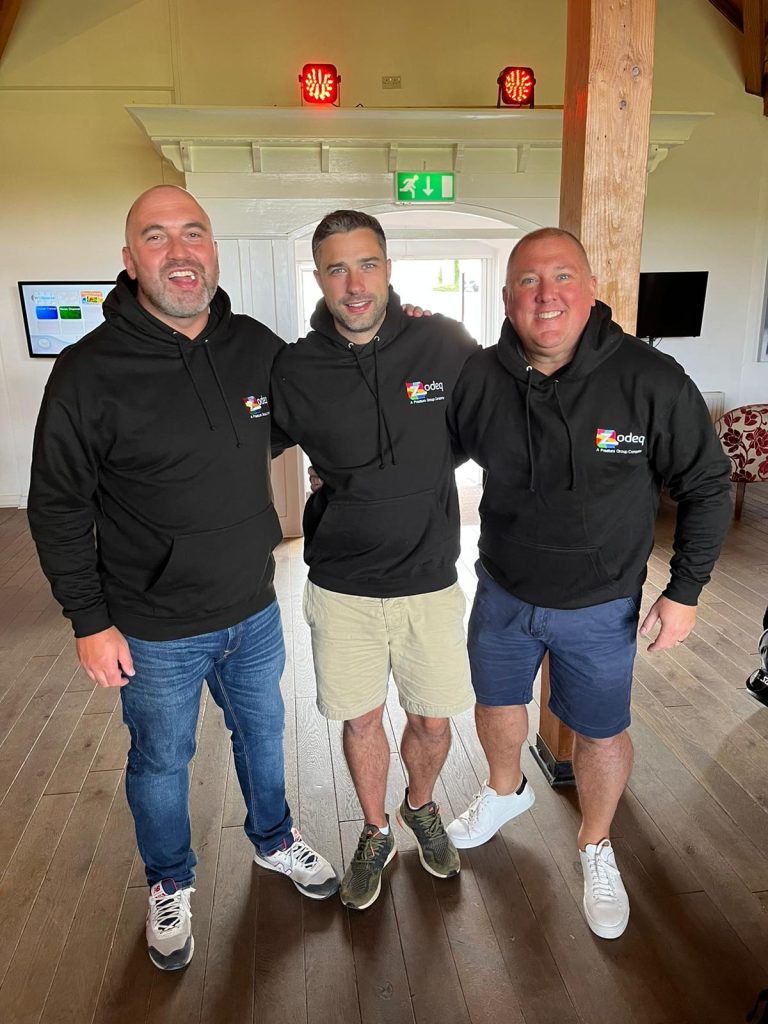 With a full day of activities planned we were treated to activities such as High Ropes and Clay Pigeon Shooting, before sitting down to a delicious Summer BBQ and drinks in the beautiful grounds of the estate. This was, of course, followed by an evening of drinks in Zodeq's home town of Chester.
Since Zodeq was established back in 2016, both the team, client portfolio and service offering has grown beyond any and all expectations, and we're not done growing!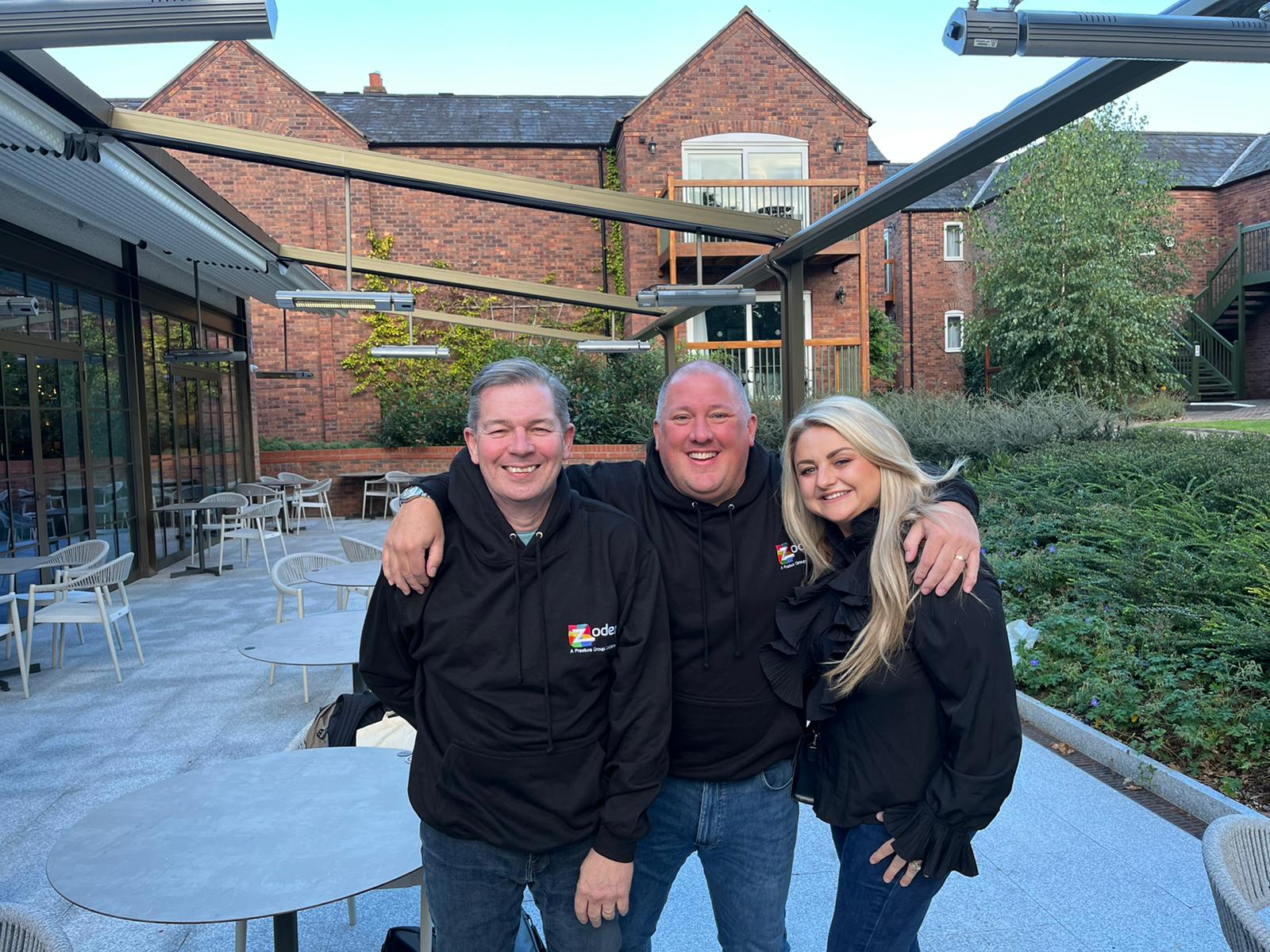 Paul Cooney, MD here at Zodeq said of the Away Day: "Not only did we want to get the team together to celebrate the success of the past six years as Zodeq has gone from strength to strength, I wanted to say a huge thank you to the team for their hard work and dedication to our clients over the past few challenging years.
The secret to our success is truly the wonderful team we have at Zodeq, and what better way to celebrate than to take time out of our day to day for a fun-filled day of activites!"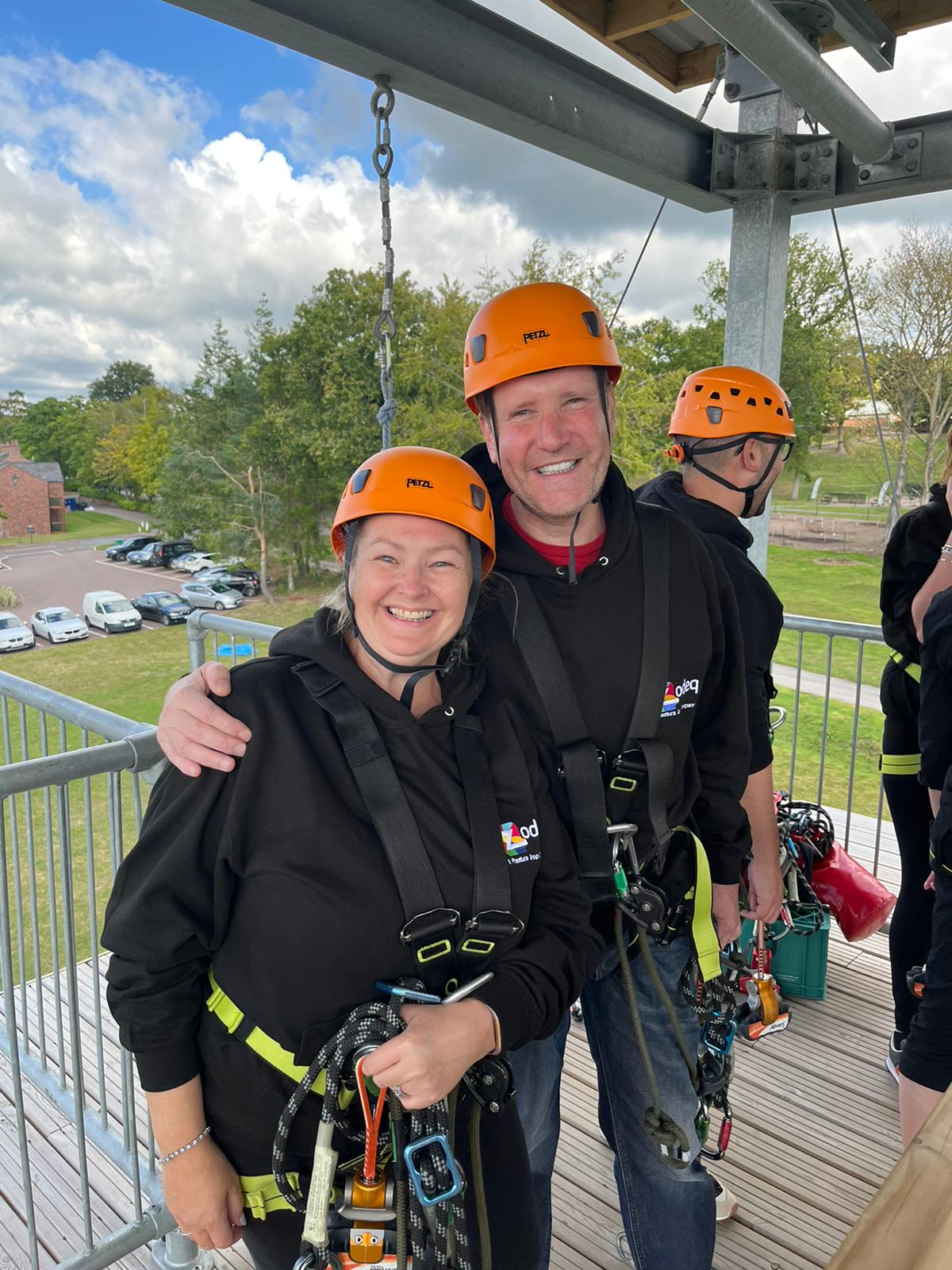 With an exciting year ahead, here's to next year's celebrations! 🥂
It's National Payroll Week 2022, an annual event that celebrates payroll professionals.
Established within the UK in 1998 by the Chartered Institute of Payroll Professionals (CIPP), National Payroll Week aims to provide the recognition it deserves for keeping the UK paid; no mean feat when you consider that an estimated £345 billion is paid to the government through income tax and national insurance contributions, all processed by expert payroll teams up and down the country.
So what can you do this National Payroll Week to improve your payroll? We've put together some of our top tips for recruiters…
Understand the requirements
Whilst it may seem like an obvious point to make, it is an important one. Understanding your responsibilities as a business owner when it comes to payroll is critical, not only for your staff but for a regulatory standpoint also.
Your payroll function will adapt and change based on the nature of your workforce or candidates. For example, your approach will differ if they are temporary or permanent, just salaried or paid bonuses/ commission, or receiving sick or maternity/ paternity pay.
Utilise paperless solutions
Not only does providing paper payslips hugely increase administrative work in distributing to employees and candidates, but it also has a big impact on the environment and will ultimately save you money in printing costs.
The majority of payroll software will now allow for the automatic distribution of payslips to a workforce, removing administrative requirements in this area entirely!
Outsource this function
Of course, one of the most effective ways to ensure your payroll function is compliant, timely and accurate is to outsource it to a third party. Particularly for recruiters that require payroll for a significant number of temporary candidates, outsourcing can save an astounding amount of time and ultimately reduce overhead costs.
This week here at Zodeq we are celebrating our very own team of payroll experts, who support our clients week in, week out with their payroll requirements. On behalf of the entire Zodeq team, we would like to say a huge thank you to our team for their dedication to ensuring candidates are paid on time, every time.
Want to learn more about our Zodeq 360 payroll services? Contact the team today on 01244 617 087 or email [email protected].
It's been an exciting few months for the Zodeq team as we prepared for our acquisition by North West based debt and equity capital provider, Praetura Group.
Praetura offers SMEs an alternative to traditional institutional leaders; instead, it supports clients across a variety of sectors in providing funds ranging anywhere between £50k and £20m to ensure they are able to meet their strategic objectives.
What does the acquisition mean for Zodeq?
Since it was established, Zodeq has expanded beyond our wildest dreams, with more than 180 clients on our books and over £250m in working capital per year provided to SMEs throughout the UK. The acquisition by Praetura will enable the two businesses to provide invoice finance and invoice discounting on a greater scale. Ultimately, this will help our clients to improve cash flow, support in their operations and drive growth.
MD here at Zodeq, Paul Cooney has said:
"Praetura stands out in the industry, not just for its impressive growth in recent years, but for the quality of experience across its teams and reputation for supporting their clients with relationship-led lending through their 'more than money' approach, so joining forces was an easy decision to make.
 After the robust existing position we've built through the fantastic Zodeq operations team, we're so excited to take the business to the next level with our new partners. SME growth in the UK continues at pace, and the recruitment industry in particular is going from strength-to-strength, with record numbers of people looking to change their career path or take on new opportunities following the pandemic. We're seeing an influx of entrepreneurs setting up exciting businesses in response to this market opportunity, and we're committed to developing longstanding relationships and supporting the next generation of founders as they build their businesses."
Managing Director at Praetura's Lending Division, Peadar O'Reilly, has said of the acquisition:
"As a pioneering North West finance specialist, we're very pleased to welcome the Zodeq team to the Praetura Group. The team has a track record for helping ambitious business leaders access the funding they need to achieve their goals and maximise their potential. At Praetura, we continue to expand our services to support a growing number of SMEs as they look to underpin the UK's wider economic recovery. Combined, our teams will have even greater firepower in the market."
If you are looking for finance or back office support for your recruitment business, contact the Zodeq team today by emailing [email protected] or calling 01244 617 087.